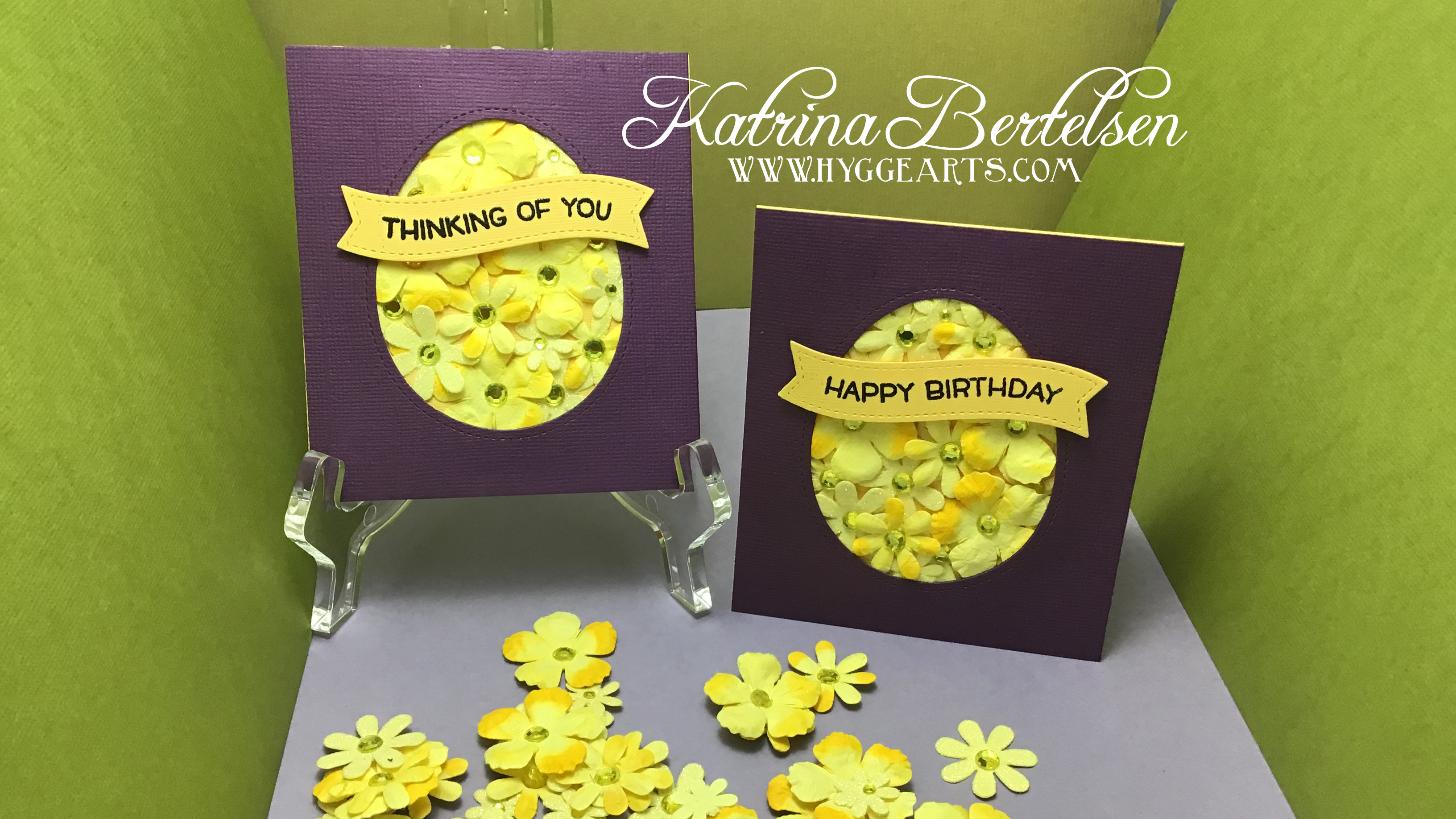 Wanted to do a simple and quick card to bring on Spring! We have been drowning in rain for nearly 2+ months here and we are ready for change!
I took some scrap cardstock I had and was able to make two cards that measure 4.5″x4″. They fit nicely in an A2 size envelope. I used my LawnFawn Outside In Easter Egg Stackable die and cut out a couple of windows for my cards. I really like the stitched look to them! On my base card, I traced the window of the die cut and glued paper flowers to the center. I could've also taken some other dies and made flowers, but of course this was the easy and quick way to use up some of my stash as well. The egg window die I cut out earlier I mounted to the front of the card to somewhat frame and enclose the flowers. To top off the card I embossed two different wavy sentiments onto my wavy sentiment die by LawnFawn. Overall I love the way they look and only took me less than an hour to make two cards – SCORE!
Tell me some of your easy card tricks!