Hi there and thanks for joining me here on my blog! My name is Katrina Bertelsen. I live in Eureka, Northern California – home to the BIG Redwood Trees. I am a wife to an amazing husband who gets my crafty needs and a mother to a handsome 6 year old boy who stole my heart from the moment I saw him!
I chose my website Hygge Arts for a couple reasons. Being of Danish descent and having lived there during high school, I truly embrace the mood the word Hygge brings. It has many different meanings, but ultimately it means cozy. Secondly, when I sit down to make art, Hygge is the feeling I get inside! My wish is for everyone to experience that feeling when they get creative as well!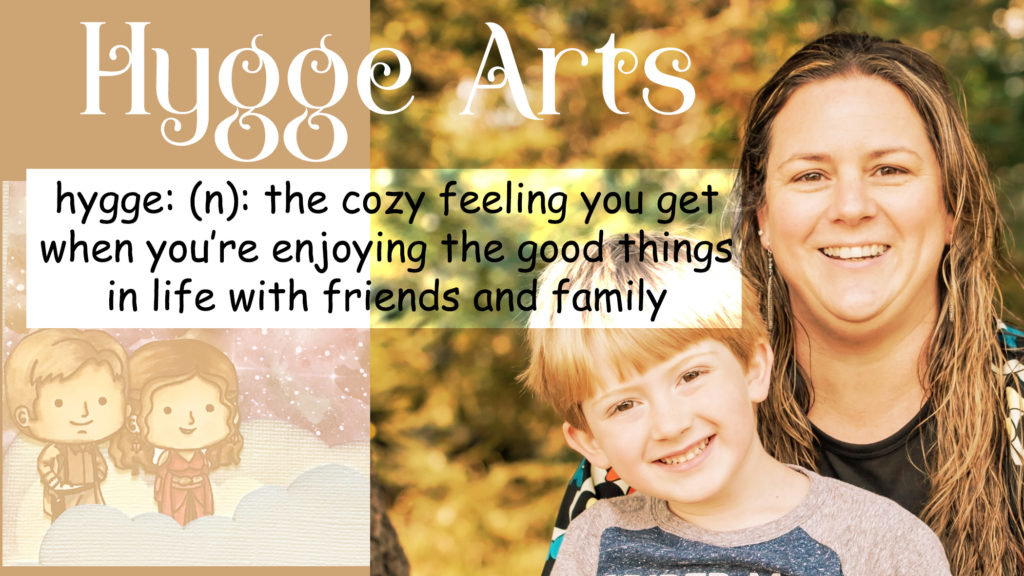 My son and I do lots of crafts and baking together; one of the reasons I began my blog was to document our journey together. He's my number one support team too. He's always making sweet comments on cards or projects I make. As my blog progresses, I will be incorporating a section for him as well!
Since I was a very young child, I was always making or doing something artistic. As a teenager, I became infatuated with decorative tole painting. I had always loved photography, scrapbooking, painting, card making, woodworking and anything creative. So much so that nearly twelve years ago now (wow, 12 years is hard to believe) I received my Art degree from college. I'm always looking at things and thinking of ways to do this or that or make something better. I love to combine elements in my art if I can. I love to try new mediums and see how they work; taking my ideas to new levels. I've done scrapbooking / card making before we had die cutters and now the card making world is an open book with the help of these dies. I love to paint and use color and color combos! I also dabble in fabric quilting which my mom continues to teach me more of. I also am known to do woodworking. I've made my office furniture and other tool holders. I am currently working on plans for a new kitchen table as well. Possibilities in the art world are endless!