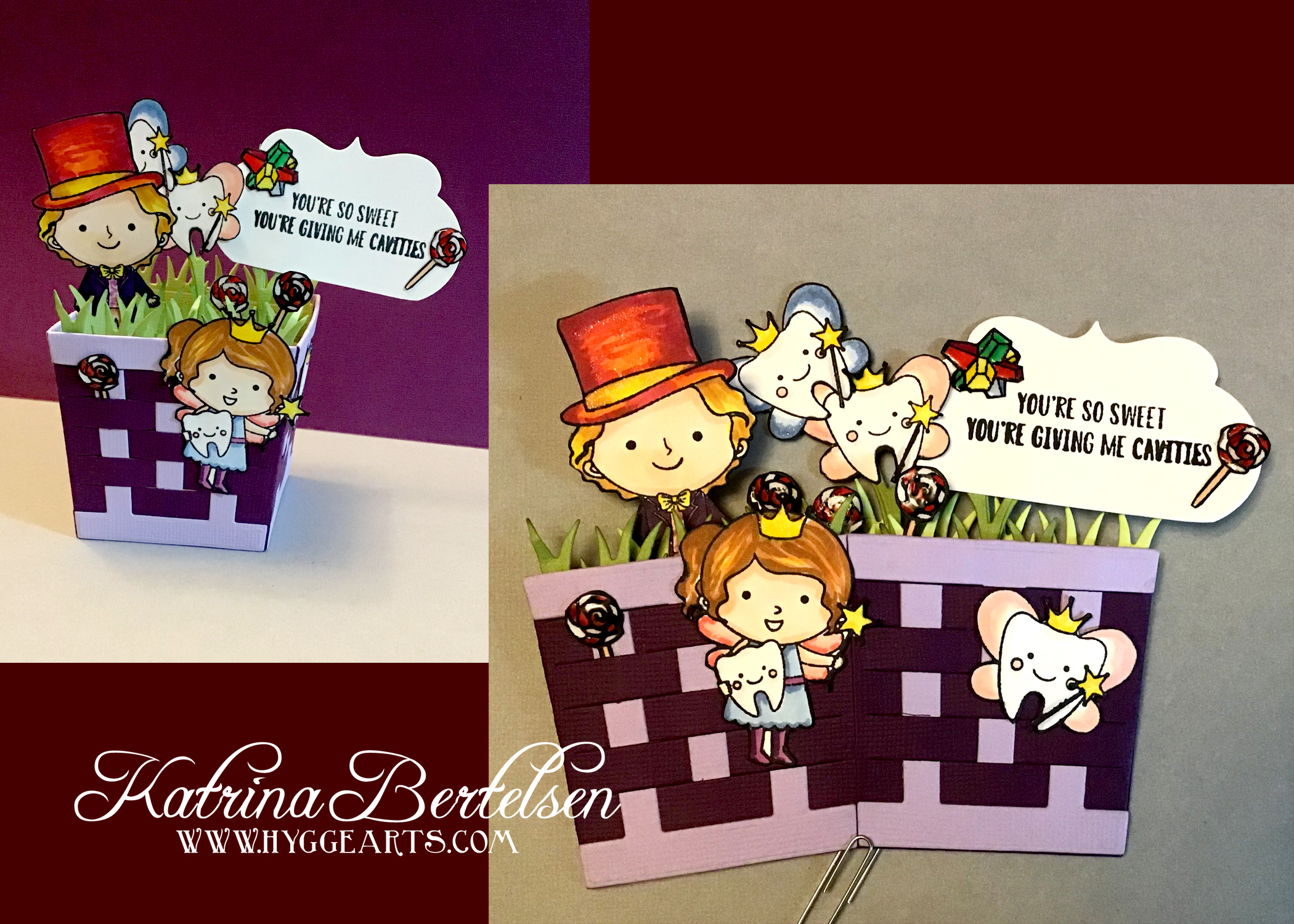 Had such a great time creating this card! Who doesn't love a pop-up card? Reminds me of the books I had as a kid… LOVED them!
Today I made this card using two different stamp sets from Kindred Stamps and the pop-up woven basket die from Karen Burniston. If you've never tried her dies before.. DO IT! They are very well made, easy to use and she posts videos on how to assemble all of her dies on her site.
The Tooth Fairy set is a special edition Wacky Holiday set from Kindred. And of course, who else to pair her with than the Candy Man himself?! Tried a few new techniques using my copics to color him in. I also used a bit of Wink of Stella to add to the wings on the fairy and the teeth.
Hope you enjoyed this card as much as I have!
#KindredStamps #Hygge #KarenBurniston