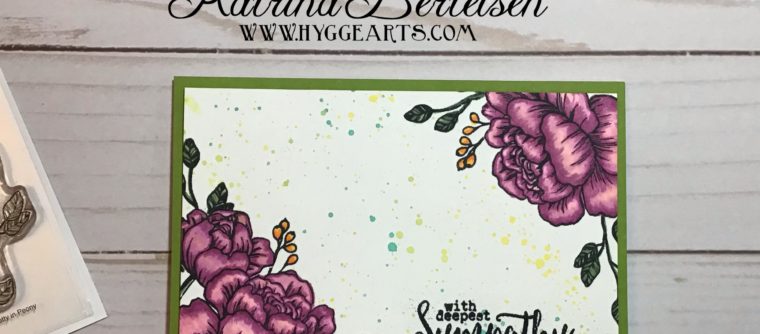 These are definitely not the cards anyone would want to be sending, but alas here we are. My hubby came to me this evening with some sad news of a friend's wife passing yesterday from cancer. Feeling empty inside, my husband asked if I could make him a card. How could I not.
Once I was ready to start my card, I knew exactly which stamp set I wanted to use. The Rabbit Hole Designs created a set called Pretty in Peony, and Boy how it is Pretty! Just check out the fullness of those peonies!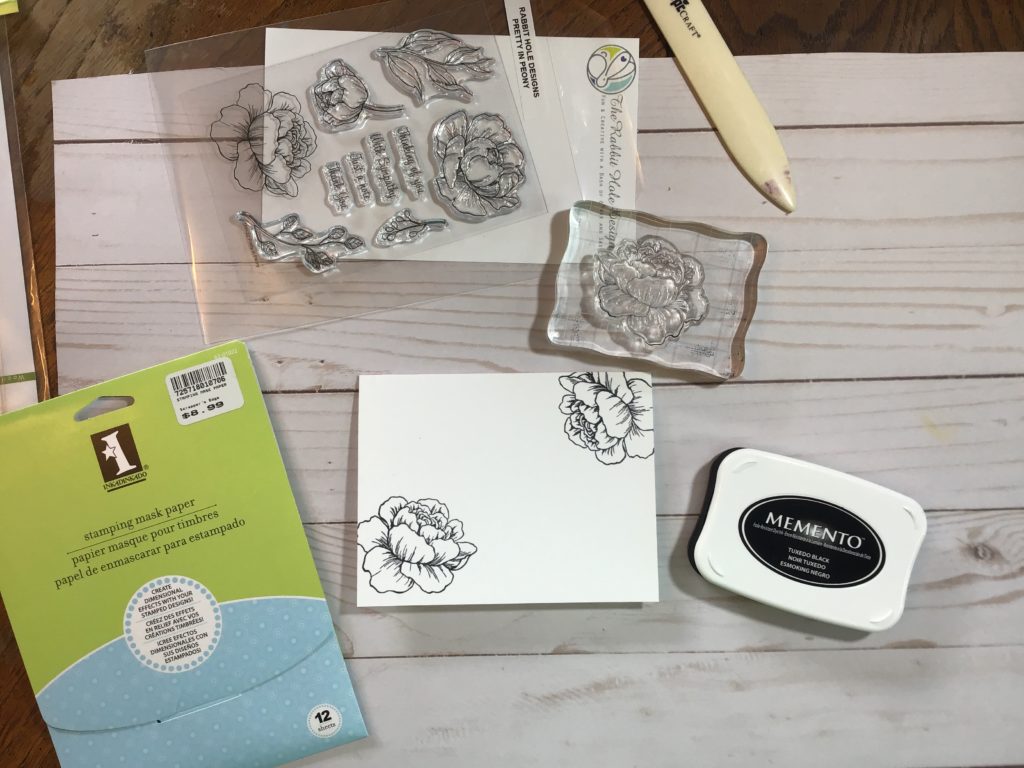 To start I stamped the large peony in adjacent corners of an A2 sized piece of Bristol smooth cardstock. I then took some stamping mask paper and covered them. I proceeded to use the smallest peony on the lower half just over the masked large peony; that way the large peony would be in the foreground. Then I used the greenery to accessorize. Removed the masks and prepared for coloring with my Copic markers.
I wanted to make deep pink peonies. I outlined my flowers in my darkest color and then used the stamps drawn lines as guides where to place my shadows and highlights. I'll list the Copics used below the pictures for you.
Copics: E000, RV10, RV63, RV66, G46, G94, G21, Y18, YR16.
After I finished coloring the flowers to my liking, the middle area seemed empty. I took three of my Distress Oxide Inks and smooshed a bit onto an acrylic block. I then sprayed the block with water to make it more fluid. I took my paint brush and flicked color onto the center portion between the peonies.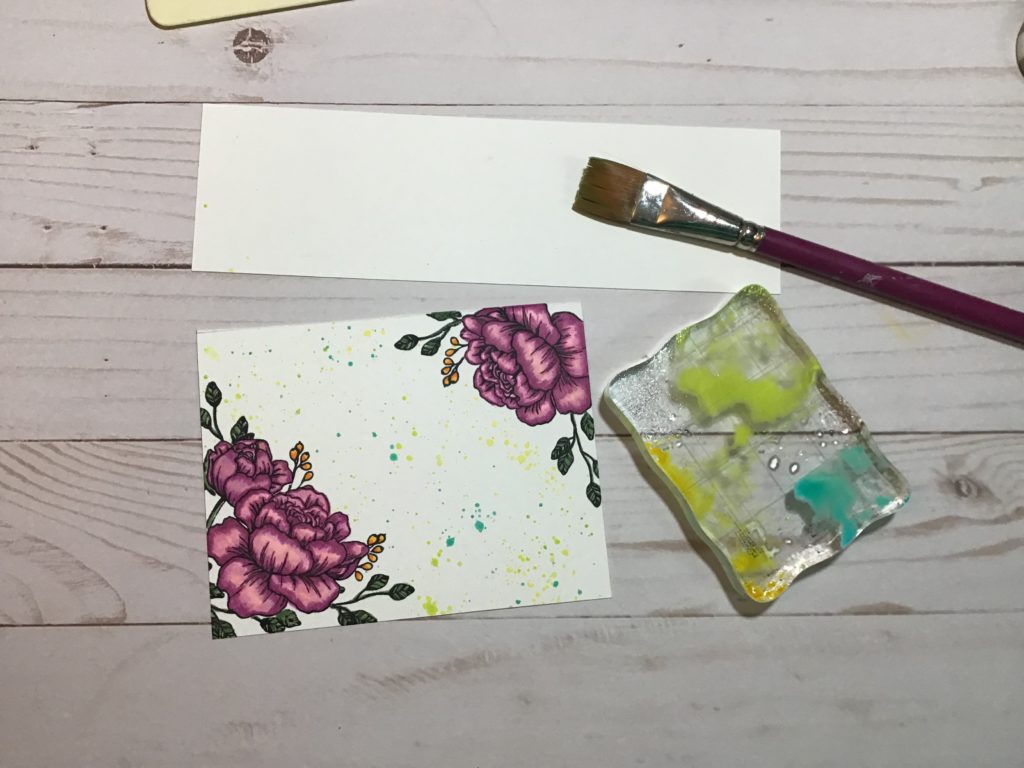 Once that dried I needed to add my sentiment. In the stamp set, there is a stamp that says, "with sympathy", but I felt it was a little too small for my needs on this particular card. It will definitely come in handy on other projects! So for this project, I decided to use a Sympathy Sentiment from Miss Ink Stamps.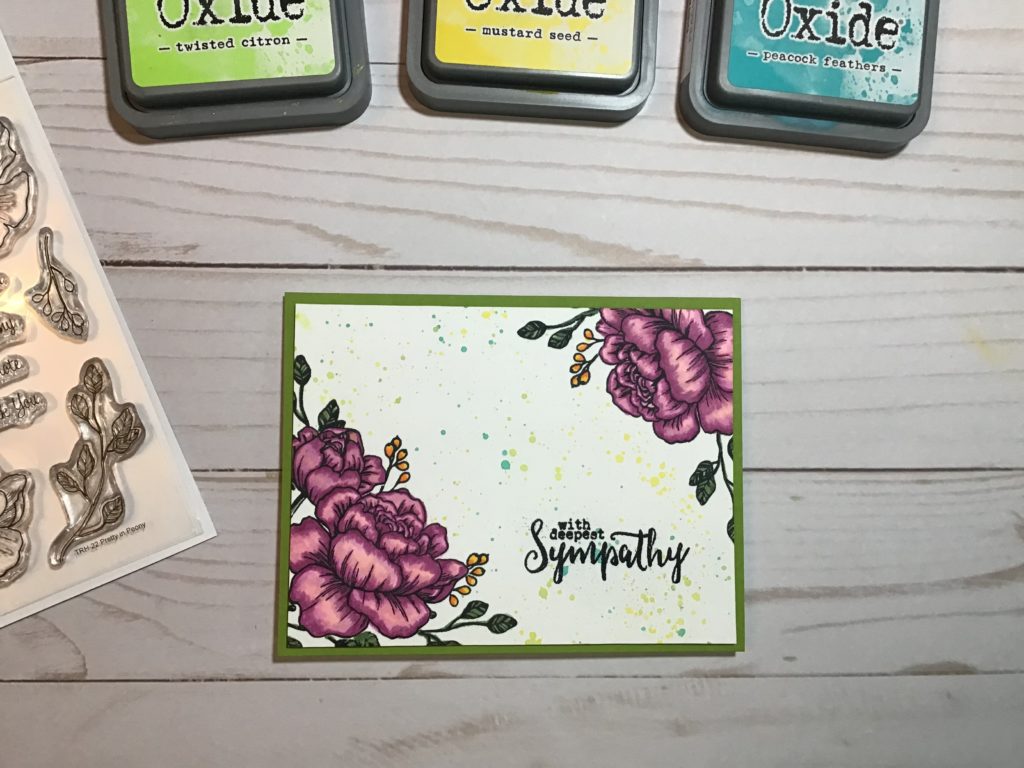 I then trimmed my project down slightly to mount to a border on my A2 sized card front.
Thank you so much for taking a moment to check out my project and I can't wait to hear what you think!