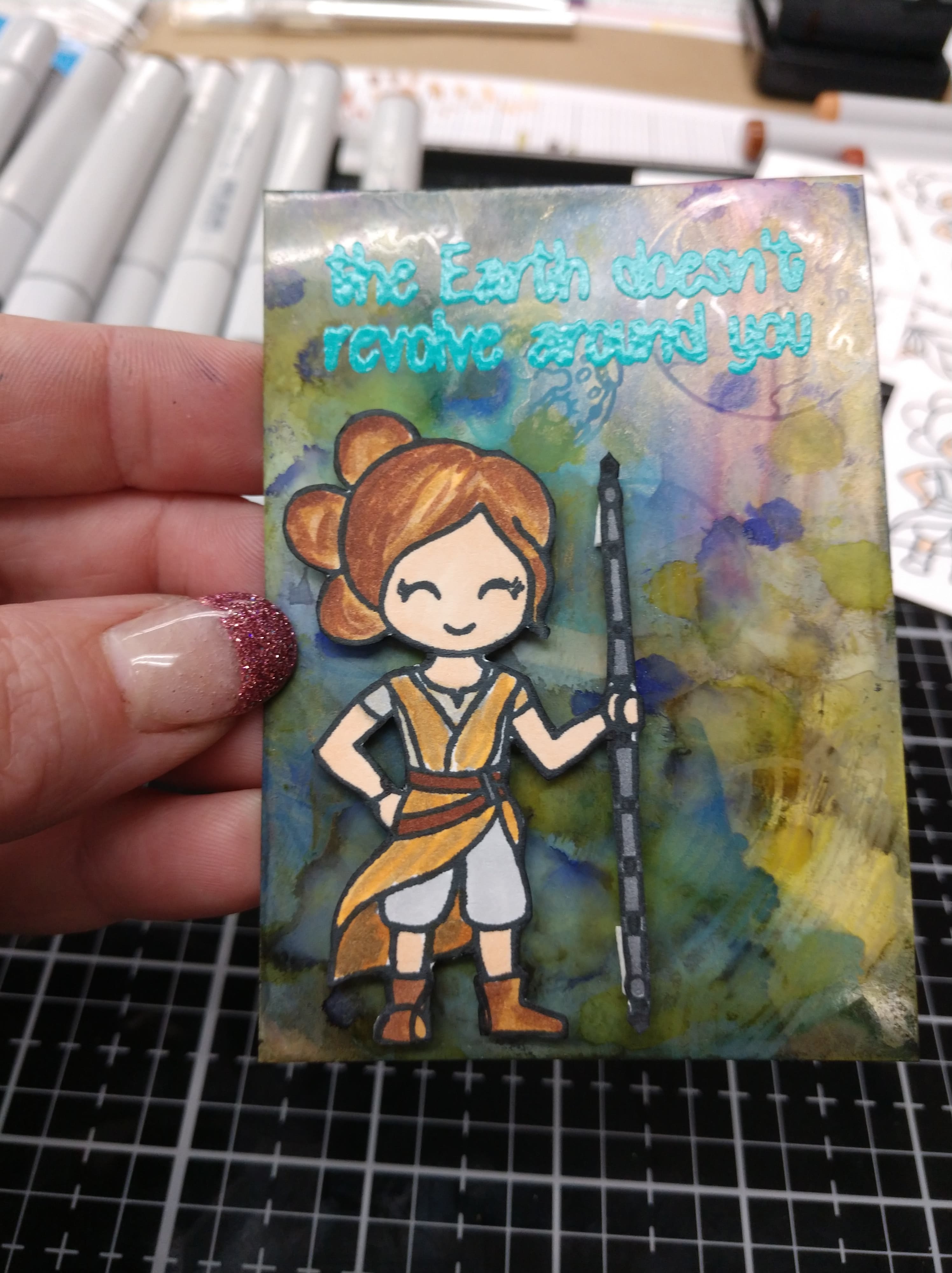 A harsh sentiment… nope! Just a little ATC Space-themed fun with Kindred stamps! I'm new to the world of blogging and ATC's, so thought this would be a great spot to jump start both.

For my ATC (Artist Trading Card), I wanted to design something fun. And what isn't fun about Kindred Stamps? (www.kindredstamps.com) If you haven't checked them out yet, go now! It's a whole new world of fandom just waiting for you!

I used two of their stamp sets to make this ATC: Outer Space (which is now retired.. sorry) and Galactic Adventures the Sequel. For my background I used Ranger Alcohol Inks to get that galactic feel! I then used the new Alcohol Ink Lift Off Pad with the Outer Space planets to achieve the holographic look. Originally, I was envisioning the background with white planets, but unfortunately ( or fortunately; depending on how you look at it) I used the wrong kind of paper to achieve that look. However, I am super pleased with how they turned out.
I colored my female character using copic markers and embossed the saying at the top.
I hope these bring a smile to your face, just as they did to mine! Happy crafting everyone!