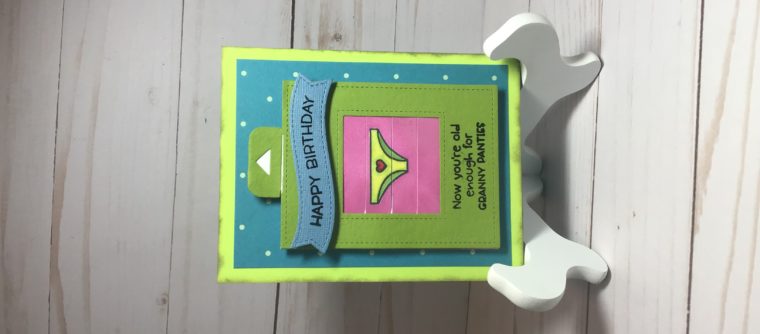 Ever need that quirky card for someone close to you? I had fun making this card! It uses a retired Wacky Holiday set by Kindred Stamps called National Underwear Day. For the card mechanism I used Lawn Fawn's Picture Changing Interactive Die. Looks impressive to your friends and extremely easy to make!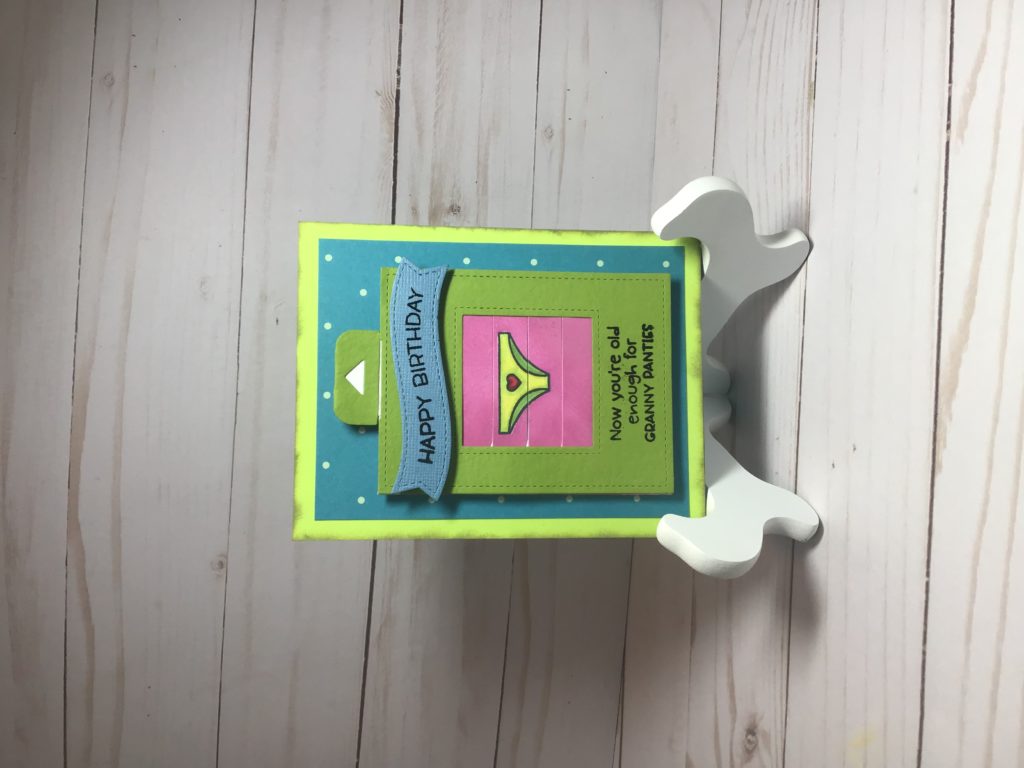 Before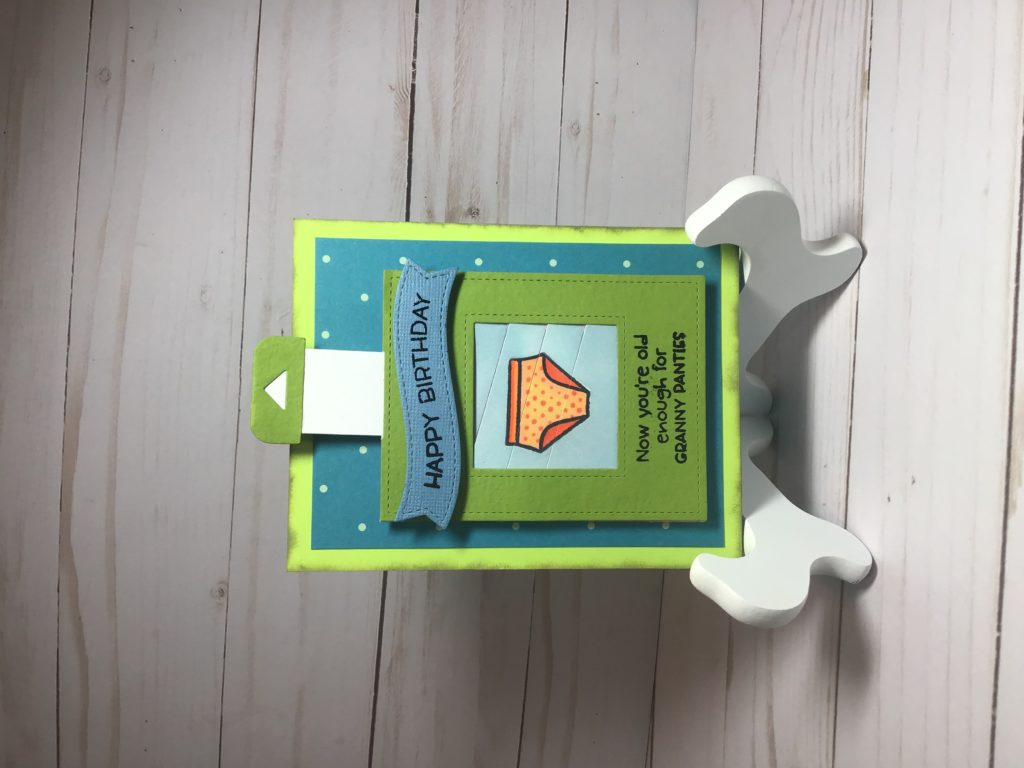 I first stamped my images on Smooth Bristol paper. I then masked the underwear and used Oxide inks to blend a background. After my images were all colored, I cut out my images using the picture changer Dies and followed the instructions from Lawn Fawns YouTube video. Easy peasy!
After my mechanism was completed, I attached it to an A2 size card with foam spacers so your finger can pull the tab up and down easily. Hope you enjoyed this card and come see me again for more projects!